'Nepal can manufacture COVID-19 Vaccine if formulations, technology provided'
June 8, 2021 | 9:16 pm&nbsp&nbsp&nbsp&nbsp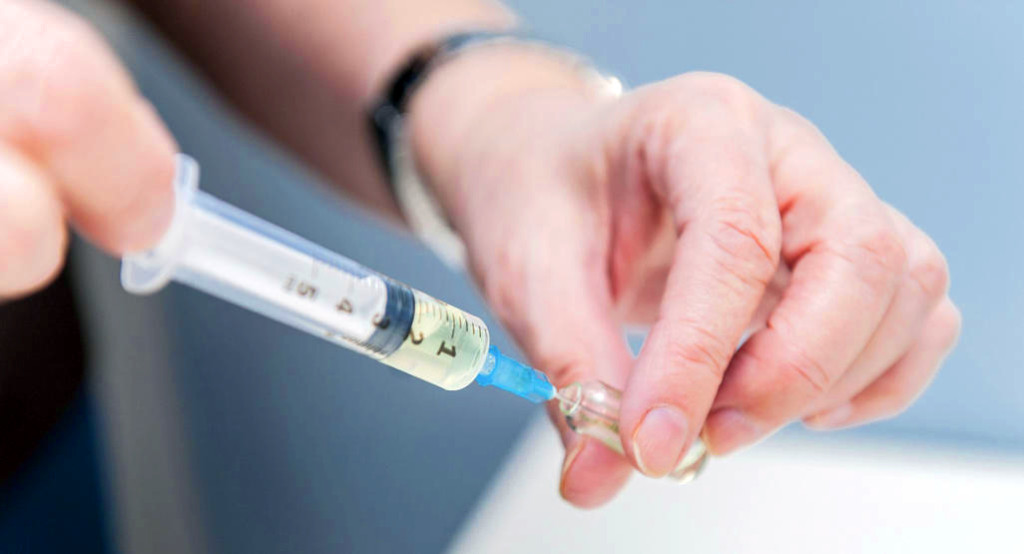 Mahima Devkota / Kathmandu, June 8: Nepali pharmaceutical producers have claimed that they can manufacture the COVID-19 vaccines if the formulations and technology are provided to them, although Nepal is nowhere in the formulation of its molecule to produce vaccines against COVID-19.
According to Biplav Adhikari, General-Secretary of the Association of Pharmaceutical Producers of Nepal (APPON), Nepal is currently at the preliminary stage of medicine production and has not started yet to formulate its molecule to manufacture its own vaccines.
"Currently, there is no separate industry that is dedicated to producing vaccine in the country. so developing the formulation and module for a vaccine against COVID-19 is a far stretch plan for Nepal as it requires research, technology, and investment which is currently lacking," said Adhikari.
"However, if formulation and technology are delivered to Nepal, then we can manufacture vaccines against COVID-19," he added.
He brought to light that currently the Lomus Pharmaceutical Pvt. Ltd. has got the authorization and manufacturing license to manufacture the Sputnik-V, a Russian vaccine. Similarly, Nepal is marking its way on producing the Remdesivir medicine. This is a good start for Nepal.
Saying that a huge investment is needed to start any industry, Adhikari added that if the Nepal government provides subsidies at this hour, we can formulate and produce our vaccines in the near future. So, this needs to be put on a long-term perspective to achieve the desired goals.
"For this, Nepal government should emulate the module of Bangladesh that is, prioritizing locally produced medicines and vaccines. This is turn, will ensure that all local medical products get the sale and market which is a must to survive for small medical companies of Nepal," he added.
Santosh KC, Pharmacy Officer at Department of Drug Administration (DDA), said that many large multinational companies like Serum Institute of India, China National Pharmaceutical Group Cooperate Ltd., Oxford and AstraZeneca, Johnson and Johnson, which has produced the vaccine against COVID-19 have the capacity for a large investment.
In coordination, with universities like Oxford and other research companies, via multiple trials and errors with intensive research, they could produce vaccines.
"However, Nepal lacks both investment and manpower, neither has it had a history of producing any of its vaccines for humans. It is mostly credited because of the lack of research, investment, and manpower (scientists) in the country. Without any research and investment, it is unlikely that Nepal will come up with any formulation and molecules for producing vaccines against COVID-19 shortly." he added.
"In addition, large multinational companies have a global market and have maintained their supply outreach by giving licenses to other countries to produce a vaccine, therefore, have been able to fulfill the demand as well. Small medical companies of Nepal will have to survive the global competition of million-dollar multinational medical companies for it to produce the vaccine and sustain it," said KC.
He said that informal talks are being held with two medical companies in line with manufacturing vaccines against COVID-19. The government needs to support the initiative by providing subsidies.