Oli expands Cabinet, Khagraj Adhikari appointed new Home Minister
June 10, 2021 | 9:22 pm&nbsp&nbsp&nbsp&nbsp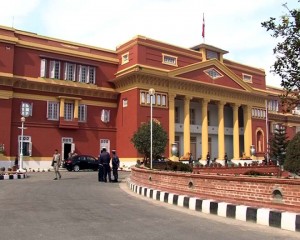 Kathmandu / June 10: Caretaker Prime Minister KP Sharma Oli has given a full shape to his Cabinet.
According to the Office of President, the cabinet now will have a total of 25 members as Prime Minister Oli has introduced seven new ministers and a minister of state on Thursday.
All the newly-appointed ministers are scheduled to take oath of office and secrecy at 4 PM today, according to the Prime Minister's aides.
Despite widespread criticisms from various quarters, PM Oli reshuffled his cabinet for the second time after he lost a crucial vote of confidence in parliament last month and subsequently dissolved parliament again on May 22.
In the latest reshuffle, Khagraj Adhikari, who had earlier served as the Health Minister in the Sushil-Koirala-led Cabinet, has been given the portfolio of the Ministry of Home Affairs. Elected from Kaski, Adhikari is a close confidante to Oli.
Similarly, Janta Samajbadi Party (JSP)'s Raj Kishor Yadav (Minister for Industry, Commerce and Supply) and Nainakala Thapa ( Minister for Communication and Information Technology) have been picked as Cabinet members. Thapa is the spouse of former Home Minister Ram Bahadur Thapa, who had opted to join the CPN-UML after the erstwhile Nepal Communist Party (NCP) was dissolved.
Oli picked Jwala Kumari Sah (Agriculture), Narad Muni Rana (Forest), Ganesh Kumar Pahadi (General Administration) and Mohan Baniya (Minister without portfolio) in his cabinet along with Asha Kumari BK, who has been provided with the portfolio of Minister of State for Forest and Environment.
Gandaki CM Gurung fails to get Vote Of Confidence
Gandaki Province Chief Minister Prithvi Subba Gurung has been relieved of his position as he could not secure vote of confidence from the Provincial Assembly today.
Gurung got only 27 for his proposal for vote of confidence that he tabled in the Assembly today. 30 provincial lawmakers voted against his proposal.