Province 3 formulates corruption control strategy
December 8, 2018 | 10:12 pm&nbsp&nbsp&nbsp&nbsp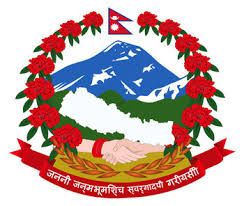 Hetauda / Dec 8: Province 3 government has formulated a five-year strategy on corruption control. The strategy is made in a bid to ensure citizen-friendly, corruption-free and fair public administration.
The meeting of the Council of Ministers on December 5 approved the 'Corruption Control Province Strategy 2075.' The strategy has set the broader aim of contributing to the central government's national campaign of prosperous Nepal and happy Nepali.
Undersecretary at the Office of the Chief Minister and Council of Ministers, Nirmala Thapa, said the strategy has incorporated even the private sector, cooperatives, media, political parties, and civil society so that it would be implemented effectively.
"We want to make the public concerns of private, cooperative and civil society transparent," she said, adding that for it to happen, practical standards would be set for the private sectors as well.
Similarly, codes of conduct would be set for media and political parties for developing professionalism and accountability in media and political leaders and cadres. It is expected to foster integrity.
Besides mentioning of rights, due responsibility for diverse sectors is also stated in the strategy.
One of the drafters of the strategy, Undersecretary Thapa further said the appointments would be based on expertise, fair competition, and competence, which, she argued, would contribute to integrity.
Spokesperson of the Chief Minister, Ramesh Bastakoti, informed that even the penal provision is incorporated in the strategy to control corruption. Formulation of necessary laws is given top priority for the strong institutional development to discourage corruption. RSS