Parliament speakers from all provinces assemble in Sauraha
December 15, 2018 | 9:36 pm&nbsp&nbsp&nbsp&nbsp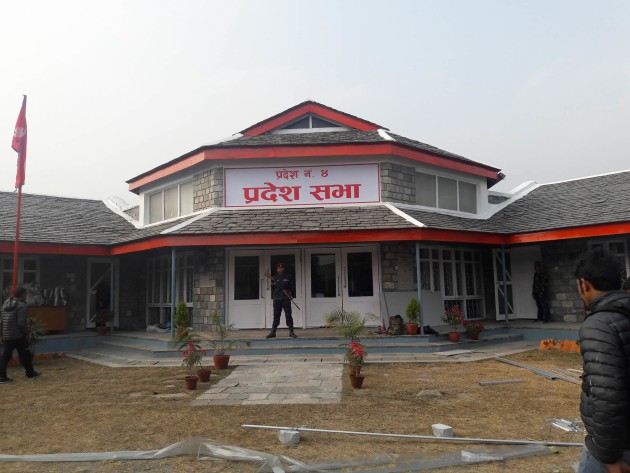 Bharatpur / Dec 15: The Speakers, Deputy Speakers and Secretaries of the provincial assembly of all the seven provinces have been meeting in Sauraha, Chitwan today.
The gathering is organized by the Province Assembly of Province No 3 for sharing inter-provincial experience.
Speaker of the House of Representatives, the lower house of the Federal Parliament, Krishna Bahadur Mahara, inaugurated the assembly.
On the occasion, Speaker Mahara viewed that the nation would fail if federalism became unsuccessful. He stressed on the need of strengthening national unity for a stronger federalism.
Speaker Mahara also urged the provincial assemblies to help in framing the Acts and legislations to make the government successful.
National Assembly Chairman Ganesh Timilsina suggested building modern parliament buildings in all the provinces.
Stating that discussions would be held in the winter session of parliament about the rights of the federal parliament and the provincial assemblies, the Federal Parliament's upper house chair believed that it would be easy for the provinces in framing the laws after that.
He added that lack of physical infrastructure and employees was the main problem faced by the provinces, which he believed, would be resolved soon.
Province 3 provincial assembly speaker Sanukaji Shrestha shared that the gathering has been organized to share experiences regarding the works carried out by the provincial assemblies. He said discussions would be focussed on how collaboration and coordination could be built among the provincial assemblies regarding making laws.
The gathering will conclude today itself by issuing the Chitwan Declaration. RSS