House to next meet on Friday
January 22, 2019 | 9:42 pm&nbsp&nbsp&nbsp&nbsp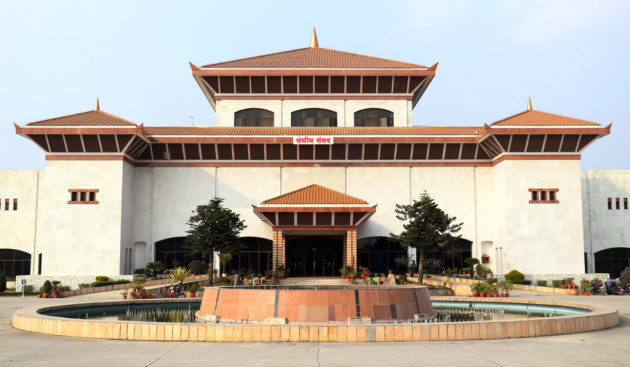 Kathmandu / Jan 22: The federal parliament meeting has been adjourned for 1 pm Friday.
"The federal parliament meeting which was twice postponed following protest by the main opposition Nepali Congress today could not take place due to special reason. The meeting has been adjourned for 1 pm Friday," said a press note issued by the parliament.
Speaker Krisha Bahadur Mahara had adjourned the meeting for 15 minutes after the NC lawmakers continued protesting over the issues related to Medical Education Bill that did not incorporate demands of agitating Dr Govinda KC and the names of the two hospitals after late Prime Ministers GP Koirala and Sushil Koirala.
NC lawmakers including Prakash Man Singh and Gagan Thapa stood up and from their seats and warned that they would not let the parliament run until the two hospitals – Girija Prasad Koirala National Center for Respiratory Disease, Tanahun and Sushil Koirala Prakhar Cancer Hospital, Banke are brought under the federal government.
Earlier the parliament's meeting had been halted for 15 minutes after Nepali Congress lawmakers demonstrated against the government's decision to keep the two hospitals under the provincial government.
NC lawmakers picketed the rostrum demanding the withdrawal of the government's decision on the aforementioned hospitals.