Government team in Dolpa to measure depth of Phoksundo Lake
May 26, 2019 | 9:24 pm&nbsp&nbsp&nbsp&nbsp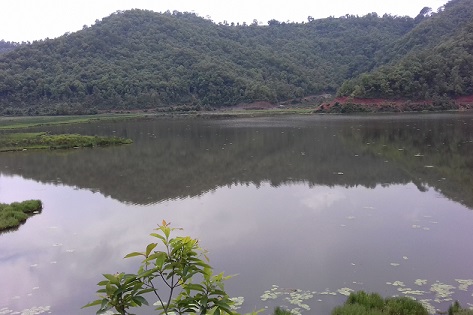 Dolpa / May 26: The Department of Hydrology and Meteorology has sent an expert team to (re)measure the depth of Phoksundo Lake based in Dolpa.
The source of alpine fresh water situating in the country's largest district is known as the deepest lake in the country. The Department decided to take its measurement in the wake of disputes regarding its depth.
The team comprising 10 people has arrived Dolpa for this purpose. The National Hydrological and Metrological Research Centre and Consultancy have been given permission to undertake the project, according to expert Dhruba Adhikari. Two survey engineers, one boatman, experts Suwas Tuladhar, Binita Kayastha, Dinesh Parajuli and Mausam Bhandari from the Department are among those included in the team which is expected to spend four days here for the project.
A Japanese national in 2036 BS had come up with the research findings that the lake changes is colour at multiple times a day, has no presence of (marine) life and is 650 meters deep. The Department under the Ministry of Science and Technology has no official records about its depth and other features.
In 2004, the Department had received a report, challenging the previous assumption. The report states the lake is 145 meters deep and the measurement was taken according to bathymetric survey method and since then the disputes prevails.
The report identifies the Rara Lake as the deepest lake and the people of Dolpa folks have rejected these findings as they believe the data was fake as the study was conducted with the help of repaired and outdated equipment. Shey-Phoksundo rural municipality vice chair Dhawa Samduk Gurung the new study would come up with real facts surrounding the lake situating at an altitude of around 3635 meters above the sea level. It is part of the Shey-Phoksundo National Park. Its length is 5.93 kilometers while the width is 1.80 kilometers. RSS