Two British mountaineers provide financial assistance to build school buildings
May 31, 2019 | 9:59 pm&nbsp&nbsp&nbsp&nbsp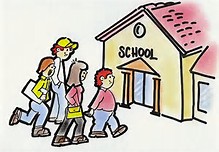 Hetauda / May 31: In an act of generosity, two British mountain climbers have extended their helping hand in constructing buildings for three schools damaged by the earthquake of 2015 in Makawanpur district.
The mountaineers– Rory Mackhoose and Burney Angola–have provided financial assistances for the construction of two-room building each for Gyanodaya Basic School at Bakaiya rural municipality-9, Saraswati Basic School at the village ward-10 and Lalkiran Basic School at ward-11.
Of the project, a building for Gyanodaya Basic School is ready. The construction cost is Rs 1.6 million. The village chairperson Damodar Khanal and the climbers jointly inaugurated the building amid a program.
Addressing the event, the school management committee chairperson Durga Bahadur Ghalan and head-teacher Ram Kishsun Shah thanked the mountaineers for the support. The school has a total of 63 children from ethnic Tamang community. The financial support was provided through Esther Benjamin Memorial Foundation, a Lalitpur based nongovernmental organisation that ensures child protection, eliminate child trafficking and child slavery. RSS