Nepalgunj sub-metropolitan city operates seven city buses
October 3, 2019 | 10:56 pm&nbsp&nbsp&nbsp&nbsp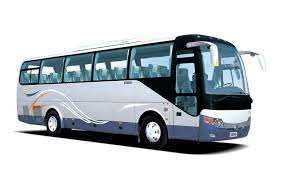 Nepalgunj / Oct 3: Nepalgunj sub-metropolitan city has brought seven buses into operation along various routes in the sub metropolis.
The buses are plying along Nepalgunj-Kohalpur route, said Sharad Poudel, information officer at the sub metropolis.
A total of 25 female conductors have been employed on the buses after providing them free training, said the sub metropolis mayor Dr Dhawal Shamsher Rana.
"Our sisters can deliver if given the responsibility. We have assigned this job to them and we believe they will deliver," he said.
The sub metropolis has also a plan to appoint female drivers on the buses.
Although the sub metropolis purchased the buses four months ago, their operation delayed due to various reasons, said Poudel. The seven buses were bought for over Rs 34 million. RSS