Parliamentarians promote Visit Nepal 2020 in Serbia
October 16, 2019 | 8:22 pm&nbsp&nbsp&nbsp&nbsp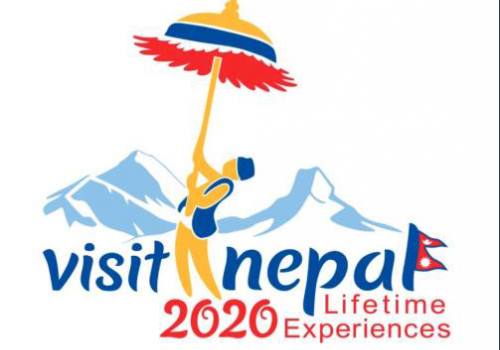 Kathmandu / Oct 16: Nepali delegations participating in the 141st Assembly of Inter-Parliamentary Union (IPU) in Belgrade, Serbia have invited fellow parliamentarians from 170 countries to visit Nepal in 2020.
The 8-member-Nepali delegation led by National Assembly (NA) Chairperson Ganesh Prasad Timilsina includes NA members Khim Lal Bhattarai and Badri Prasad Pandey, and members of the House of Representatives Dev Prasad Gurung, Indu Kumari Sharma and Ruhi Naaz.
In addition, General-Secretary of the Federal Parliament Secretariat Manohar Prasad Bhattarai and NA Secretary Rajendra Phuyal are also participating in the event from Nepal.
The delegations of Nepali parliamentarians distributed Visit Nepal 2020 promotional materials designed by the government of Nepal.
Parliamentarian Indu Kumari Sharma told RSS that they handed out the promotional materials to 11 associate members participating in the Assembly as well.
On the occasion, NA Chairperson Timilsina shed light on the government's campaign to attract 2 million foreign tourists to Nepal in 2020.
Furthermore, he extended an open invitation to all the participants of the event to visit Nepal. The event which began on October 13 will run through October 17. RSS