PM Oli will continue for full five-year term : NCP leader Sharma
October 17, 2019 | 10:05 pm&nbsp&nbsp&nbsp&nbsp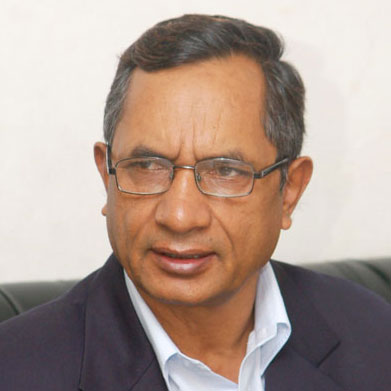 Kathmandu / Oct 17: Parliamentary Party Leader of ruling Nepal Communist Party (NCP) at National Assembly Dinanath Sharma has said that Prime Minister KP Sharma Oli will continue for full five-year term.
Speaking at a program in the capital on Thursday, leader Sharma ruled out the possibility of change of guard in the country immediately. He went on to say that this is not a timely issue as the incumbent government has been performing very well.
He, however, said that cabinet might be reshuffled. "We are holding discussions in the party regarding restructuring the cabinet," added he.
On a different note, Sharma stated that Chinese President XI Jinping's visit to Nepal was possible due to the confidence that the government has gained in the international arena.