SC orders govt to expand scope of PCR tests
May 14, 2020 | 10:13 pm&nbsp&nbsp&nbsp&nbsp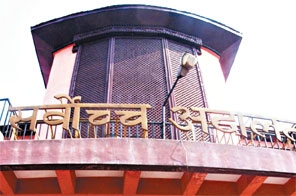 Kathmandu / May 14 : The Supreme Court (SC) on Thursday directed the government to accelerate PCR testing among people suspected to have been infected by coronavirus disease (COVID-19) in order to save the public from this pandemic.
A single bench of Justice Manoj Kumar Sharma directed the government authorities — the Office of the Prime Minister and Council of Ministers and the Ministry of Health and Population — to expand the scope of PCR testing.
While underlining the duty of the government to protect the rights of the public in such a crisis, the bench made the directive to the government to protect the rights of ordinary people by extending the scope of the PCR testing method.
The bench was responding to a writ petition filed by advocates including Kalam Bahadur Khatri. The writ petitioners had demanded the order to the government, alleging that the authorities were not playing an effective role to protect the rights of the general public.
Advocates Padam Bahadur Khatri, Kritinath Sharma, Santosh Bhandari, Nawaraj Pandey and Sujan Nepal, among others, made cases on their demand during the hearing.