DoTM requests to avoid 'unnecessary' travels
September 23, 2020 | 7:33 pm&nbsp&nbsp&nbsp&nbsp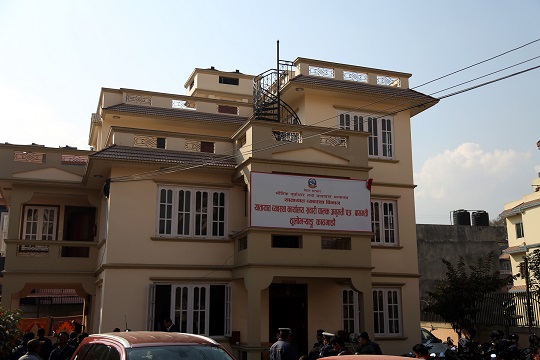 Kathmandu / Sept 23: The Department of Transport Management (DoTM) has requested people to not travel unless it is absolutely essential.
The DoTM in a statement on Wednesday asked people to avoid travel only if it is absolutely essential. The government has allowed long-haul public transportation service to operate from September 17 following the health safety criteria set by the government.
The service was suspended in March in view of the spread of COVID-19 in Nepal. Although the lockdown was lifted on July 21, the government did not allow long-route public transport to resume operation.
Stating that unnecessary contacts in places where people usually take a break and get breakfast or lunch can result into transmission of the virus, the department has asked people to travel from one place to another place to carry their own lunch packs.
"Be prepared with food as per your need from your own home to refrain from possible risk of COVID-19 infection," said the department, adding that the restaurants and hotels operating along the highway should maintain hygienic food and provide takeaway service.
The resting places now should provide travelers with packaged food instead of letting them stay there like before. The DoTM has appealed to all drivers of long-haul public transport vehicles, hotels and restaurant operators along with the passengers to follow safety guidelines issued by the government for safe traveling experience. All the passengers are required to wear facemasks while travelling.