New law requires acid sellers to acquire license
September 25, 2020 | 8:19 pm&nbsp&nbsp&nbsp&nbsp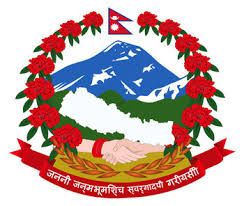 Kathmandu / Sept 25: As per a new ordinance introduced by the government, the sale and distribution of acid has been made tougher. A Cabinet meeting held on Thursday passed the ordinance amending the Criminal Offenses and Criminal Procedure Act related to acid attack. One of the provisions of the ordinance states that shops selling and distributing acid will have to get a license after receiving permission from the district administration. The license must also be renewed annually.
The seller must maintain regular records on acid sale. The identity card and phone number of the buyer along with the purpose of purchase must be mentioned briefly while buying acid.
The new ordinance brought for an apparent attempt to punish acid attackers and discourage such incidents was a much awaited one. It also includes other sturdy penalties related to cases of acid attack including a jail term of up to 20 years and fine of Rs 1 million to the offenders. However, the ordinance is yet to be passed by the President and will be implemented as soon as it is passed.