When A Nepali Sings National Anthem Of 50 Countries
September 27, 2020 | 10:35 pm&nbsp&nbsp&nbsp&nbsp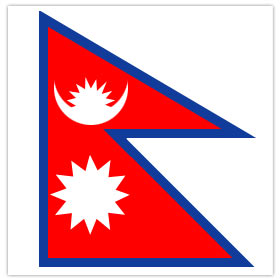 Balewa / Sept 27 : The Federation of Nepali Journalists (FNJ), Baglung chapter organized an event in Balewa, Baglung, on the occasion of the World Tourism Day today, which attempted to give a creative message related to tourism.
Ramji Nepali, a local of Baglung, sang the national anthems of as many as 50 countries including that of home country in the programme organized in presence of the Chief District Officer of Baglung district, local representatives, civil employees and media persons among others.
The programme had observed all the health safety measures put in place by the government to help prevent the spread of COVID-19. All the audiences had maintained social distancing and had put on face masks. Neither did they deliver any address nor was there any other formality.
FNJ Baglung chapter President Dilip Sirish said the event was held to disseminate the message that 'One should stand up for ourselves to revive the tourism and to recover from the devastating effects of COVID-19.
"The national anthems sung by Nepali was going live in the social media as well as the local media," informed secretary of FNJ Baglung chapter, Ram Thapa 'Abiral', adding that FNJ aimed to encourage Nepali and promote his unique talent.
Baglung Municipality Mayor Janakraj Poudel was confident that the incredible capability of Nepali would help give Nepal a new identity and help in tourism promotion of Nepal.
The programme was the first event in the last six months organized to restore tourism in the district.RSS