Around 3,000 Houses In Panchthar Illuminated
November 21, 2020 | 8:15 pm&nbsp&nbsp&nbsp&nbsp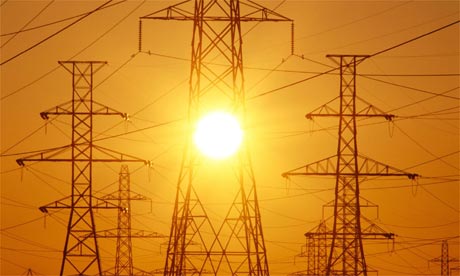 Panchthar / Nov 21 : Around 3,000 houses at Miklajung and Kummayak rural municipalities in the district have been connected with power supply on Friday, radiating happiness among the local people.
Minister for Physical Infrastructure and Transport Basanta Kumar Nembang inaugurated the power supply amid a function on Friday.
The power supply has been expanded to six wards of the rural municipalities on the initiatives of the local respective power cooperative under the community rural electrification programme.
Seven hundred twenty five houses at Mangjabung of Kummayak-2 have been supplied with power on the initiatives of local Thengenchowk rural electricity cooperative at a cost of over Rs 69 million.
For the power supply, 12/7 kilometers high voltage line and 61/96 kilometers low voltage line have been expanded and four transformers have been set up, said secretary of the electricity cooperative Rupesh Sherma.
Likewise, 805 houses at Sarangdanda in Miklajung-1 and 2 have been illuminated on the initiatives of local Sarangdanda electricity cooperative at a cost of over Rs 100 million.
The Miklajung electricity cooperative took initiatives to supply power to 860 houses at Miklajung-6 and 7 at a cost of over Rs 51 million.
Also, 600 houses at Durdimba of Miklajung-8 have been electrified on the initiatives of the Thoplejung electricity cooperative at a cost of over Rs 44 million. RSS