PM reiterates timely elections; NC announces protest against house dissolution
January 3, 2021 | 9:10 pm&nbsp&nbsp&nbsp&nbsp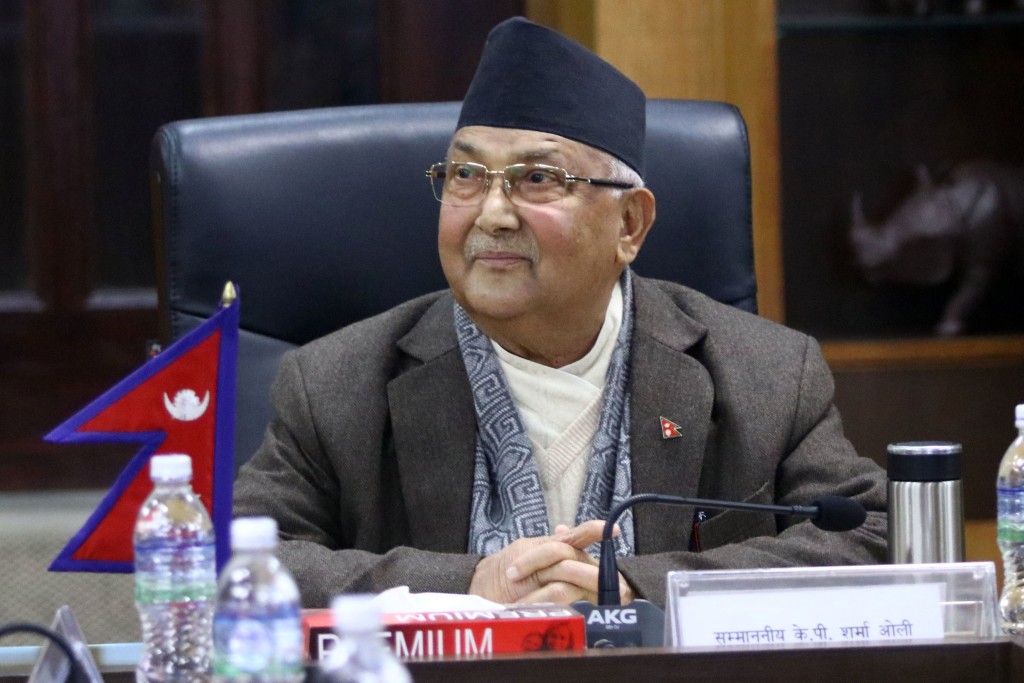 Kathmandu / Jan 3: Ruling out any possibility of the revival of parliament, Prime Minister KP Sharma Oli on Sunday said that the midterm elections will take place on the stipulated dates.
Addressing a gathering of students close to his faction in the ruling Nepal Communist Party, Oli said that the midterm elections will be held on April 30 and May 10 as decided earlier by the government.
"Elections will take place on the scheduled dates. There should not be any confusion on this," he said adding that the moribund House of Representatives will never be reinstated. He claimed nobody can revive parliament with the help of any law or constitution. "The country cannot remain in standstill; it will obviously go for elections," Oli added.
Oli, who is the chairperson of his faction in the party, said that the growing factionalism was the prime reason behind the party's debacle.
"I was aware of at least 280 closed door meetings that took place at Khumaltar [residence of Pushpa Kamal Dahal, chairperson of the party's other faction] from mid-April to December 20, in order to make preparations for the split in the party," he said while accusing Dahal of making a series of ploys to split the party.
Oli claimed that 35 closed door meetings had taken place outside Dahal's residence before the split in the party.
"Altogether 315 such meetings were held to split the party," Oli said, referring to the Dahal-Nepal faction's "attempts to split the NCP".
Prime Minister Oli claimed that he has never been indulged in corruption and he would not let anyone do so.
NC announces nation-wide protest against house dissolution
Nepal's oldest democratic party Nepali Congress (NC) has unveiled programs of nation-wide protests against the dissolution of the House of Representative on Sunday.
A central committee meeting of NC held Sunday afternoon took the decision of staging nation-wide protests from January 9 to January 21.
The party will be staging protests in all local units and electoral constituencies across the country during this period, according to Nabindra Raj Joshi, a central committee member of NC.
"NC will stage protests in all electoral constituencies on Jan 9, in all rural municipalities and municipalities on Jan 16 and in all ward offices on Jan 21," Joshi said.