US pledges $8.5 million to Nepal to fight against COVID-19 pandemic
May 1, 2021 | 9:20 pm&nbsp&nbsp&nbsp&nbsp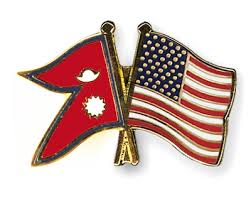 Kathmandu / May 1: The US government has announced to provide an additional $8.5 million in emergency response funding support to Nepal to combat the second wave of the COVID-19 pandemic.
According to the US Embassy in Kathmandu, the US government through the US Agency for International Development (USAID) will provide the additional amount as the country witnesses the second wave of COVID-19 pandemic with an alarmingly high number of cases recorded each next day.
The additional assistance will help intensify the Government of Nepal's COVID-19 testing, contact tracing and case investigation, treatment, infection prevention and control, border control, and other work at the federal, provincial and municipal levels.
USAID/Nepal will also scale-up its response at the community level, supporting the most vulnerable. The assistance will include support to households and families through life-saving COVID-19 counseling and referrals, nutrition counseling, health care access, ensuring the continuity of critical HIV services, and mitigating the secondary impacts of COVID-19, according to the statement.
"Since the beginning of the pandemic, the United States has stood with the people and Government of Nepal in the ongoing fight against COVID-19. With USAID's latest provision of emergency funding, the US government reaffirms its commitment to the strong and collaborative 70-year partnership between the United States and Nepal," the embassy said.