Tourism hub Pokhara wears a deserted look as prohibitory orders enforced in Kaski
May 4, 2021 | 9:18 pm&nbsp&nbsp&nbsp&nbsp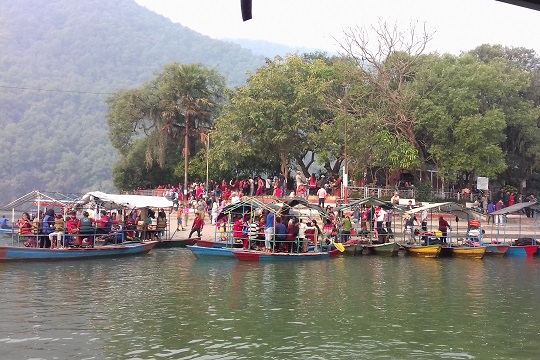 Pokhara / May 4: The District Administration Office (DAO) of Kaski has enforced a prohibitory order of 10 days in the district starting from Tuesday.
With the prohibitory orders coming into effect, the lake city of Pokhara in the district wore a deserted look this afternoon.
Only the vehicles with permission from the DAO were allowed to ply the roads. Markets were shut and only the emergency services were allowed to operate in the city.
Kaski is the district with the highest number of COVID-19 infected people in Gandaki Province. More than 1,300 COVID-19 patients are currently staying isolated at their homes in the district.