NHRC calls for protection of lives, human rights
May 31, 2021 | 9:05 pm&nbsp&nbsp&nbsp&nbsp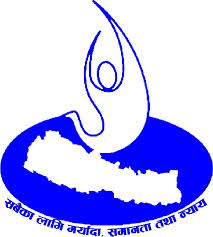 Kathmandu / May 31: The National Human Rights Commission (NHRC) has demanded the government to protect life of the people and safeguard human rights during COVID-19 pandemic.
Issuing a press statement on Monday, NHRC Spokesperson Dr Tikaram Pokharel has appealed to the government to address the issues and problems emanating from the COVID-19 pandemic and provide livelihood support to labourers.
The government has been enforcing prohibitory orders in the Kathmandu Valley since April 29 to contain the spread of the second wave of COVID-19.
Other districts have also taken similar measures to contain the spread of the deadly infection. Only essential services and supplies have been allowed during the prohibitory period.
The national human rights watchdog has urged the government not to mistreat people, ensure essential services are reached to people, monitor supplies and keep the morale of the frontline workers high.
Expressing concern over the problem faced by people with lower income and labourers, the Commission has called for introducing programs that address the problems related to their livelihood.
The Commission has been monitoring whether the human rights of the people were ensured and people availed of health services during the prohibitory period. The NHRC said that many people in Kaski, Morang and Jhapa, among other districts, are dying due to lack of oxygen supplies, ICU and ventilator facilities.
The NHRC has also drawn the attention of the government to administer vaccination to children below two years and take care of the pregnant woman facilitating their routine checkup.
It has also found that the frontline workers, especially the health workers, were being mistreated by the families and relatives of the deceased patients.
Also, the Commission has urged the government to take into account the overcrowding prisons across the country where the risk of spread of COVID-19 was relatively higher.