National unification campaign against imperialism
January 11, 2016 | 11:07 pm&nbsp&nbsp&nbsp&nbsp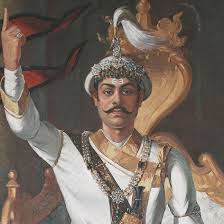 Kathmandu / January 11: Various speakers at a programme held in the capital said that the 'Divya Upadesh (Divine Gospels)' of national unifier King Pritvi Narayan Shah is equally relevant and contextual today.
At a talk programme organized here on Monday by the Nepal Academy to mark the 294th Prithvi Jayanti and National Unity Day, Academy's Chancellor Ganga Prasad Uprety said that his contributions to nation-building process should in no way be forgotten.
Academy's Vice-Chancellor Bishnu Bibhu Ghimire said King Prithvi Narayan's Divya Upadesh should be deeply taken into account when the country is entangled in myriad of problems.
Also speaking on the occasion, Academy's former Chancellor Bairagi Kainla and Prof Dr Jaya Man Gurung said terming King Prithvi an expansionist monarch would be injustice as there was remarkable participation of indigenous nationalities in the unification of principalities.
Chairperson of Nepal History Association Dr Surendra KC said that King Prithvi's national unification campaign was transformed into a war against imperialists. RSS