SC orders CIAA to exercise authority within jurisdiction
January 11, 2016 | 11:14 pm&nbsp&nbsp&nbsp&nbsp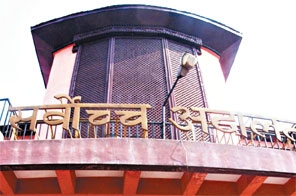 Kathmandu / January 11: The Supreme Court on Monday issued an order in name of the Commission for Investigation of Abuse of Authority (CIAA) asking it to hold investigations in adherence to legitimacy and by remaining within its jurisdiction.
A joint bench led by Chief Justice Kalyan Shrestha and senior most Justice Sushila Karki instructed the anti-graft body to halt operations that infringes upon others' jurisdiction and that which intervenes fundamental and legal rights.
Senior advocate Shambhu Thapa and advocate Uddav KC filed separate writ petitions at the SC against a raid at their law firm on September 6, 2013 by the Revenue Investigation Department.
In the writ petition it is mentioned that the CIAA sent a letter to the Department seeking action driven by a motive of vengeance. The CIAA is not mandated by law to carryout probe into the private sector. "There is no argument related to the fact that law practitioners are bounded by professional and legal duties to submit revenue and tax to the state as specified by the law," SC said.
The actions initiated against the law practitioners in violation of professional etiquette and secrecy have been annulled, SC Spokesperson Nahakul Subedi said. RSS