He who hides information is public's foe: Chief Info Commissioner
January 12, 2016 | 9:48 pm&nbsp&nbsp&nbsp&nbsp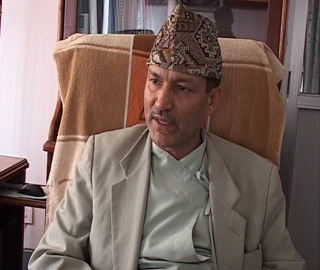 Solukhumbu / January 12: Chief Information Commissioner Krishnahari Banskota has stated that the information officers in the government bodies concealing information from the public are their enemies.
In an interaction programme organized on 'Roles and Responsibilities of the Information Officers in Implementation of Right to Information' by the National Information Commission (NIC) at Salleri in Solukhumbu district on Tuesday, Chief Commissioner Banskota argued that it is the responsibility of every information officer to provide information demanded by the public on matters of public concern.
Banskota further said if any information officer at the public offices is reluctant to avail information on public concerns, something is certainly suspicious there.
"Some may fear the people's demand of information whereas some may refrain from it. Both translate to some sort of irregularities there," he added.
Present at the programme were the chiefs of the various government offices in the district, including the information officers and representatives of political parties and development agencies in the district.
They univocally said that right to information was not fully exercised by the public in the country, partly due to the lack of information amongst public about their rights. RSS