Nepal to face Sri Lanka today
January 13, 2016 | 9:38 am&nbsp&nbsp&nbsp&nbsp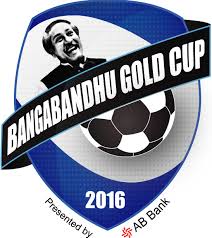 Kathmandu / January 12: Nepal is going to face Sri Lanka today in the second match of the Bangabandhu Gold Cup International Football Tournament-2016 being held in Bangladesh. The teams will play at 3:15 pm Nepali time.
This upcoming match between Nepal and Sri Lanka is viewed with utmost importance as the Nepali national football team, which now under training session for the 12th South Asian Game (SAG) to be held in India, had conceded 1-0 defeat with Sri Lanka in recently held 9th SAFF Championship.
Eight teams- six foreign teams and two local ones- are in the match that kicked off in January 8 and will go through January 18.
Nepal and Malaysia ended 1-1 in the first round of the match. Nepal, which comes under group A, is ranked second in the league. With the match ending in draw with Malaysia, Nepal has managed to add one point in the ongoing competition whereas Sri Lanka placed fourth in the league lacks points.
Likewise, Bangladesh which is also under group A, is at the top of the list of league with three points to its credit whereas Malaysia with one point is ranked third in the league.
Similarly, Maldives falling under Group-B has scored three points and is at the top of the list of league. Bahrain, Bangladesh Under-23 team and Cambodia are at the second, third and fourth position respectively.
Bahrain and Bangladesh has added each one point whereas Cambodia has not scored any point yet. The team scoring first and second in their respective groups will get through the semi-final. The host Bangladesh will face Malaysia at the same venue on Wednesday. RSS