Government 100 days successful: argues Spokesperson Rai
January 17, 2016 | 6:57 pm&nbsp&nbsp&nbsp&nbsp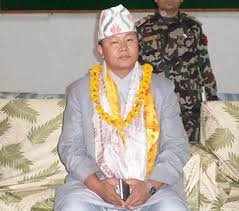 Kathmandu / January 17: Spokesperson for the government and Minister for Information and Communications Sherdhan Rai argued that 100 days of the government were successful.
Speaking at a face-to-face programme organised at the Reporters' Club today, the government Spokesperson said 100 days' work evaluation of the government seemed successful. "India's unofficial blockade on the country imposed with the formation of the incumbent government is near to be lifted. Talks with the bodies concerned to lift the blockade have reached the final phase and the government is likely to announce its lifting within a week", he said.
Besides, the government has finally kick started the reconstruction of the earthquake-damaged structures with clearing off hurdles for the same and is committed to accelerating the reconstruction campaign at a war-footing level, he added.
The Communications Minister said the government was committed to intensifying the efforts for economic progress and infrastructure development with the effective enforcement of the new constitution. He further said the government has sent a high-level team to China to make preparations for signing a new trade deal on fuel supply with the northern neighbour. "Preparations for the Prime Minister's China and India visits are afoot."
Expressing his disapproval over criticism against the Prime Minister for his announcement to relieve the country from power outage within a year, he said the government would unveil its substantive plan to materialize its goals within the next few days. RSS