Locals barred from entering National Park
January 23, 2016 | 10:51 am&nbsp&nbsp&nbsp&nbsp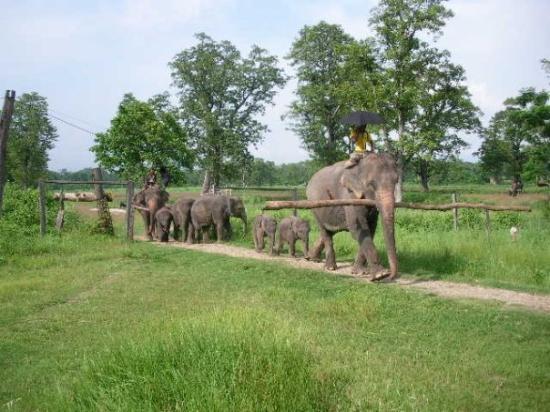 Chitwan / January 23: The Chitwan National Park (CNP) has prevented the locals from entering the national park area after the folks were found falling sal trees in the CNP.
The national park had allowed the locals' entry for thatch grass collection some days ago but the locals were involved in cutting sal trees by taking advantage of the national park's step.
Chief Conservation Officer of the CNP, Ram Chandra Kandel, said that entry of the local residents is prevented after their involvement in the falling of the sal trees.
The officials said that the locals would not get a chance to enter the park with weapons in case they were permitted to visit the national park area.
Likewise, Assistant Conservation Officer Abhinaya Pathak said that four-five sal trees were readied to smuggle after cutting near Shivadwara area of Ayodhyapuri. He, however, said that no one was arrested in connection to the incident.
As the local residents were found involved in falling trees, the CNP has also terminated the period for collecting the thatch grass prior to the given time. RSS