Student's invention gives sick kids 'super powers'
January 23, 2016 | 1:05 pm&nbsp&nbsp&nbsp&nbsp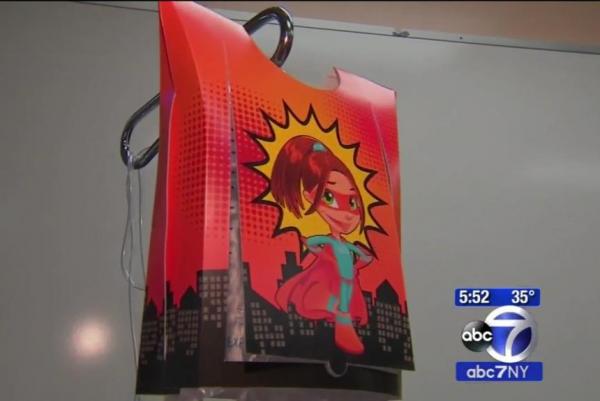 New York / January 21: A New York state college student is bringing comfort to kids who need intravenous treatments with a simple invention that gives them "super powers."
Bobby Lenahan, 20, a junior at Molloy College in Rockville Centre, created IV bag covers featuring 10 different super heroes he created to comfort children who need treatments.
"It is a simple paper sleeve that transforms the hospital room into an opportunity to get super powers," Lenahan told WABC-TV.
Each hero comes with their own set of "super powers" to transfer to the kids. Quick Shadow, for example, gives kids the power to hide in the shadows, while Diamond Mask is "impervious to anything, she can turn her skin into diamond, make the kids feel strong."
"If you look at it through the eyes of a child it transforms a scary medical procedure into the opportunity to get super powers because super powers are what's gonna help the patient feel better," Lenahan told WNBC-TV.
The IV Heroes have proven popular with young patients at Northwell Health Staten Island University Hospital and the products, which each cost less than $1, are soon to be put into practice at 21 New York-area hospitals.
"In all of the patients, their mood increased," said Carolyn Simone, a spokeswoman for Northwell Health Staten Island University Hospital. "It was 100 percent. Our pilot study was 100 percent."
Lenahan said he is hoping to eventually get licensed characters for the IV Heroes, such as Batman or Disney Princesses. He said a version geared toward adults could also be possible in the future. (UPI)