Dispute not major issue if it sees timely settlement: CJ Shrestha
January 23, 2016 | 8:33 pm&nbsp&nbsp&nbsp&nbsp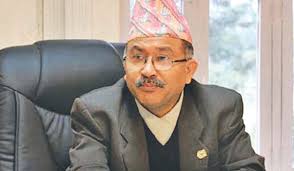 Kathmandu / January 23: Chief Justice (CJ) Kalyan Shrestha has said that the dispute was not a serious matter if it was settled on time.
Addressing the 24th annual general assembly (AGM) of the Nepal Council of Arbitration (NPCA) in Lalitpur today, CJ Shrestha added that the disputes could also surface in developmental phase of investment and other economic activities but no one should be afraid of it.
However, the disputes also could bring new opportunities and they should be understood deeply, he added. He further said that the mediation should be developed as one of the important mode of resolving the disputes. CJ Shrestha said that there was a challenge to keep the mediators' decision free of controversy.
He stressed on more interactions between mediators and judges as they have to understand each others' limitations. CJ Shrestha stressed on collaboration between mediation and court.
Saying that code of conduct was necessary for the mediators, former minister and former law secretary Madhav Poudel viewed that the council itself should work towards developing such code of conduct.
He also pointed out the need for timely reforms of the Arbitration Act, 2055, saying that the meditation could not be established as a substitute for judiciary.
Likewise speaking at the meeting, council chairman Birendra Bahadur Deuja and vice chairman Dhruba Bhattarai and general secretary Gyanendra Kayesta said that the council was active in sorting out the disputes through meditation. RSS