Nepal ranked 130 in the TI Corruption Perception Index 2015
January 27, 2016 | 9:53 pm&nbsp&nbsp&nbsp&nbsp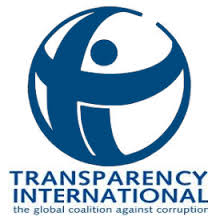 Kathmandu / January 27: Nepal has been ranked 130th in the Corruption Perception Index 2015 released by the Transparency International here on Wednesday.
The index covers perceptions of public sector corruption in 168 countries. Denmark took the top spot for the 2nd year running, with North Korea and Somalia the worst performers, scoring just 8 points each.
Top performers share key characteristics: high levels of press freedom; access to budget information so the public knows where money comes from and how it is spent; high levels of integrity among people in power; and judiciaries that don't differentiate between rich and poor, and that are truly independent from other parts of government, according to TI statement released worldwide today.
In 2015, Nepal received 25 points out of 100, which is two less than in 2014, showing a rise in perceived corruption in the country.
Speaking at a programme held to share the report here today, Chairperson of TI Nepal Bharat Bahadur Thapa pointed out the need for coordination and commitment of the executive, judiciary and legislative in order to minimize corruption that has a negative impact on nation and nationality.
Transparency International has been released the CPI since 1995, and Nepal was included in it from 2004. RSS