Agreement on importing 300 MW of electricity from India
January 29, 2016 | 9:33 pm&nbsp&nbsp&nbsp&nbsp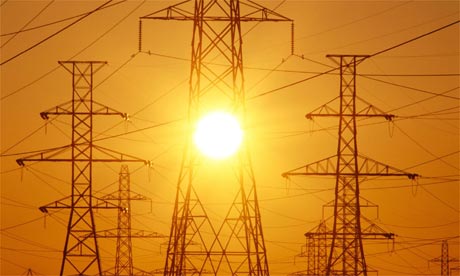 Kathmandu / January 29: The government is to import 300 megawatt of electricity from India within the next one and half year.
The joint standing committee meeting of energy secretaries of Nepal and India here Friday agreed on the import of 80 MW of electricity from the Dhalkebar-Mujjafpur cross-border transmission line within the next three weeks. Besides, the meeting agreed on the import of more power via the same transmission line, with the decision of initiating processes necessary for operating the line in a full-fledged capacity by December, 2017.
Despite the potential of importing 1,000 MW of electricity from the Dhalkebar-Mujjafpur transmission line, there is no high power substation at Dhalkebar to transform power as per the demand. So there is a need to increase the capacity of substation for the import of additional power.
Besides, the meeting agreed on the matters relating to increasing the capacity of Kataiya-Kushaha and Raxual-Parwanipur cross–border transmission lines. The capacity of both transmission lines is 132 KV and additional 100 MW of electricity would be imported via these transmission lines. The meeting expressed commitments to complete the construction of both transmission lines by September 2016, according to Energy Ministry's Joint Secretary and Spokesperson Dr Sanjay Sharma.
The major trade points proposed for electricity between the two countries are- Attariya, Lamki, Kohalpur, Butwal, Dhalkebar and Duhabi. The meeting agreed to discuss the proposed trade points. Every transmission line will be of 400 KV capacity. The committees from both countries will study on it.
The meeting also reviewed the study on operation of the interstate transmission system along with the project being carried by the technical committee. Spokesperson Dr Sharma said the technical committee was directed to present the conclusion of the study at the joint meeting of June 2016.
The meeting that began on Thursday entire aspects of the Power Trade Agreement or PTA signed between the two countries.
It discussed at length the transmission lines to be set up for the import and export of the electricity to be generated by 2035. The Friday meeting was led by the Ministry Secretaries from both countries.
The meeting was also attended by the representatives from Foreign Ministry, Electricity Development Department, Nepal Electricity Authority and the Energy Ministry. RSS