Politics and films go well together and I'm making time for both
January 30, 2016 | 12:36 pm&nbsp&nbsp&nbsp&nbsp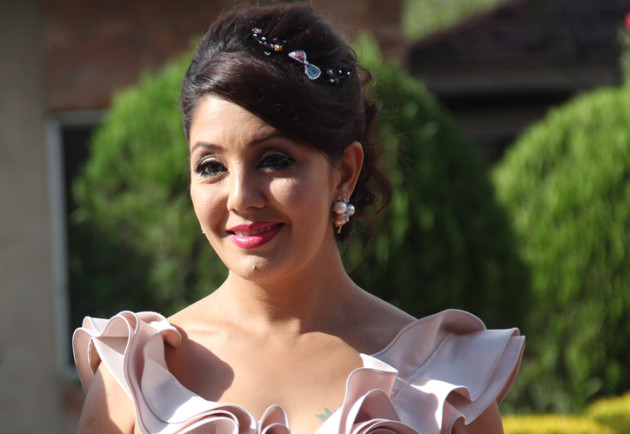 Kathmandu / January 30: There was a lot of furor on social media when actor Karishma Manandhar joined Naya Shakti, former Prime Minister Dr Baburam Bhattarai's new political party. It is being followed by speculations regarding the political career of the actress/producer who has been in the film industry for more than three decades.
Your film 'Phagu' is ready to be released soon. Why are you joining politics instead of promoting the film?
I have found that politics and films go well together and I'm making time for both. As the producer of 'Phagu', I am participating in many promotional events for the film. At the same time, I felt that it was the right time to get into politics so that's why I joined the Naya Shakti.
Why did you feel the need to join politics when you are already an established figure in the film industry?
I wasn't satisfied with my film career in the past few years. Nothing was pleasing me and that's why I didn't take up any acting offers, too. I did do some music videos for my well wishers. It is only with the 'Phagu' team that I felt excited enough to come back to films. I also realized that everyone in our country is deeply unhappy with the instability of our country's politics. So I decided that instead of hoping for someone else to take a firm step, I would do so myself.
Did Dr Bhattarai personally invite you to join his party or did you ask to join Naya Shakti?
I was in touch with Dr Bhattarai and his close aides for a year. He was the one who encouraged me to join politics. He is an influential figure and I believe that it is an honor to be able to serve people under his guidance. It took me one year to come to a decision. I feel that maybe I wasted time deciding whether or not to join politics. We've recently met about three times to discuss the agendas for Naya Shakti. So I would say that things just fell into place during our meetings. I had never imagined that I would ever meet him, much less work with him.
What are your plans as a leader? Do you have any political ambition in mind?
All I'm able to think about right now is to serve my countrymen. I didn't enter politics with the intention of securing this post or that one. If I did have such greed or intentions, I would surely have joined politics a long time ago.
Your family is pro Congress. Are they happy with your decision to work with Dr Bhattarai?
If I didn't have their support then I wouldn't have been able to do this on my own. Right now, our country is divided by talks of ethnicity and federalism. I feel that we should be Nepalis first before anything else. My family supports this thought, too. My husband is very supportive of my decision and my mother takes a lot of interest in politics these days. (Source: Myrepublica)