YCL to mobilize 14,000 cadres in quake-stricken districts
January 31, 2016 | 9:36 pm&nbsp&nbsp&nbsp&nbsp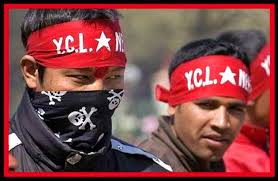 Kathmandu / January 31: UCPN (Maoist) sister organization – Young Communist League (YCL) – will mobilize 14,000 cadres in 14 district hit worst by the massive Gorkha Earthquake to help with the rebuilding efforts.
The party will depute a thousand YCL cadres to each of the 14 quake-stricken districts, the party said at a press conference held at the UCPN (Maoist) Central Office, Paris Danda, on Sunday.
YCL Chairman Ram Chandra Sharma said the cadres were being mobilized in the form of a nation-wide campaign to help with the post-quake reconstruction programmes.
The YCL will help the people in the areas suffering from the quake in rebuilding efforts and reconstruction of the houses and settlements, Sharma added. RSS