Implementation of upcoming budget challenging: ANNITA
June 2, 2016 | 9:42 pm&nbsp&nbsp&nbsp&nbsp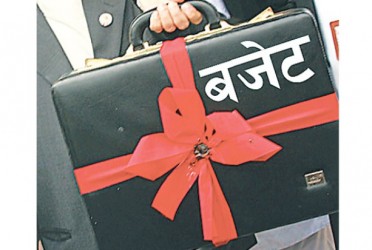 Kathmandu / Jun 2: The All Nepal National Industry Trade Association (ANNITA) although has praised the annual budget estimates for fiscal year 2016/017 states that the implementation of the same was challenging.
Organizing a press conference here Thursday, the Association pressed for the effective implementation of the newly unveiled budget as it incorporates various key infrastructure projects and development programmes. Furthermore, the Association lauded the budget for emphasizing the development of energy sector, quality social security allowances as well as needful resources allocation for roads, hydro power projects and the like.
Chairperson of the Association Krishna Acharya opined that the Rs 1.048 trillion budget should underscore national industrialization with special focus on agriculture sector and diversification of trade so as to let the national economy grow and thrive. He commented that the budget was more revenue-oriented than productive and the capital expenditure was low as in the past.
Similarly, businessperson Shyam Pathak argued that the implementation of budget tabled on May 28 was difficult as it was not industry-friendly.
Meanwhile, the Association is going to hold its second national convention in Kathmandu on May 5. A total of 500 representatives from 63 districts are participating in the convention, according to Association Secretary-General Dambardev Aryal. RSS