Stakeholders press for endorsement of Social Security Bill
June 2, 2016 | 9:42 pm&nbsp&nbsp&nbsp&nbsp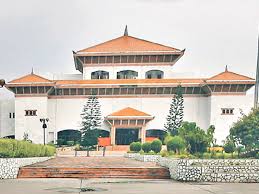 Kathmandu / June 2: Concerned stakeholders have pressed for endorsement of the Social Security Bill which has been tabled at the Legislature-Parliament.
At the meeting of the International Relations and Labour Committee under the Legislature-Parliament today, participants in discussion with lawmakers, experts, workers and industrialists called for embedding separate provisions in the Act for workers involved in organized sectors and individuals in unorganized sectors as well.
They warned of a chaos if the Act encompasses all sectors as had been the practice in the past. The participants also stressed on need to run social security through a fund by centralizing the social security tasks spread across a wide spectrum. They further insisted on bringing social security concept based on contribution.
The industrialists who were invited at the meeting demanded introduction of security fund and Labour Act simultaneously.
The representatives of the workers' organizations said the Act must focus entirely on the workers and called for separate Social Security Act for others.
One percentage of the income source of employees and workers has been raised since 2010 for social security, but in absence of the Act, the money has not been used so far.
The Fund currently has a reserve of Rs 9 billion, Fund's Executive Director, Anil Gurung said.