Nepal slides by two points in FIFA ranking
June 2, 2016 | 9:41 pm&nbsp&nbsp&nbsp&nbsp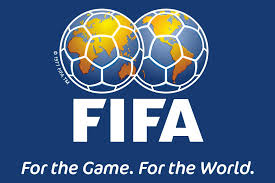 Kathmandu / June 2: Nepal has slid down by two points from the international governing body of football (FIFA)'s ranking to reach to the 182nd position.
As per the latest FIFA rankings, Nepal is in the fourth position among the South Asian countries while India tops the region to remain at 163. India is followed by Maldives in the 174th position of the FIFA rankings. Likewise, Bangladesh is in 181st position followed by Bhutan (188), Sri Lanka (189) and Pakistan (192) in the in the FIFA grading representing South Asia.
Meanwhile, Afghanistan that voluntarily isolated itself from the South Asia and joined the Middle Asia Football Federation is in the 156th ranking of the FIFA.
The first place in the FIFA chart is occupied by Argentina and is followed by Belgium, Colombia, Germany and Chile, respectively. The FIFA new ranking chart shows Spain in the 6th, Brazil in 7th, Portugal in 8th, Uruguay in 9th and Austria in the 10th position. RSS