World Peasants' Conference kicks off
June 3, 2016 | 8:56 pm&nbsp&nbsp&nbsp&nbsp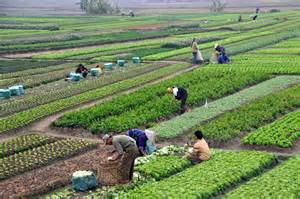 Kathmandu / June 3: The first World Peasants' Conference has begun here on Friday under the theme, "Struggle against New Liberal Polices Dictated by Imperialism in All Sectors of Agriculture".
Agriculture experts and farmers from 50 countries including India, Bangladesh, Pakistan, Germany and Japan have been participating in the conference.
On the occasion, Deputy Prime Minister and Minister for Cooperatives and Poverty Alleviation, Chitra Bahadur KC, said that the multi-national companies have been impoverishing farmers by snatching land from them in the name of modern agriculture system.
Stating that although many changes have taken place in Nepal, farmers could not feel it, DPM KC said, "Although the government has declared kamaiyas free, their condition still reflects slavery."
Similarly, Minister for Agriculture Development, Haribol Gajurel, said that the policies and programmes brought by the government have addressed some demands of the farmers to some extent. The land reform programmes would be addressed if all parties expressed their commitment in this regard.
Stating that all farmers should be united and struggle for new liberalism, senior Vice-Chairman of the CPN (UML), Bamdev Gautam, stressed that all should pay attention for the same.
He pointed out the need of launching new struggle against new liberalism for agriculture revolution, adding, "We have forwarded task by forming a National Farmers' Network in order to formulate land reform and agriculture development programmes in Nepal."
Common problems of farmers across the world would be identified and measures searched to resolve the problems during the three-day conference. RSS