Environmental Journalism Award to Poudel
June 4, 2016 | 12:35 pm&nbsp&nbsp&nbsp&nbsp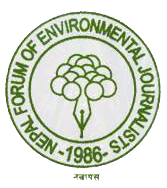 Kathmandu / June 4: Nepal Forum of Environmental Journalists (NEFEJ) has decided to present 'Environmental Journalism Award-2015' to Kapilvastu correspondent of Kantipur Daily, Manoj Poudel.
The NEFEJ has been providing the award for the past three decades on June 5, on the occasion of ' World Environment Day.' The award carries a purse of Rs 25,000 and a certificate.
The NEFEJ selects the journalist for the award on the basis of environment and sustainable development related news and articles, published and broadcasted on different media in previous year and presents it on the World Environment Day.
Poudel is the 29th journalist getting the Environmental Journalism Award. RSS