Great Dane rescued from Connecticut roof
June 4, 2016 | 1:41 pm&nbsp&nbsp&nbsp&nbsp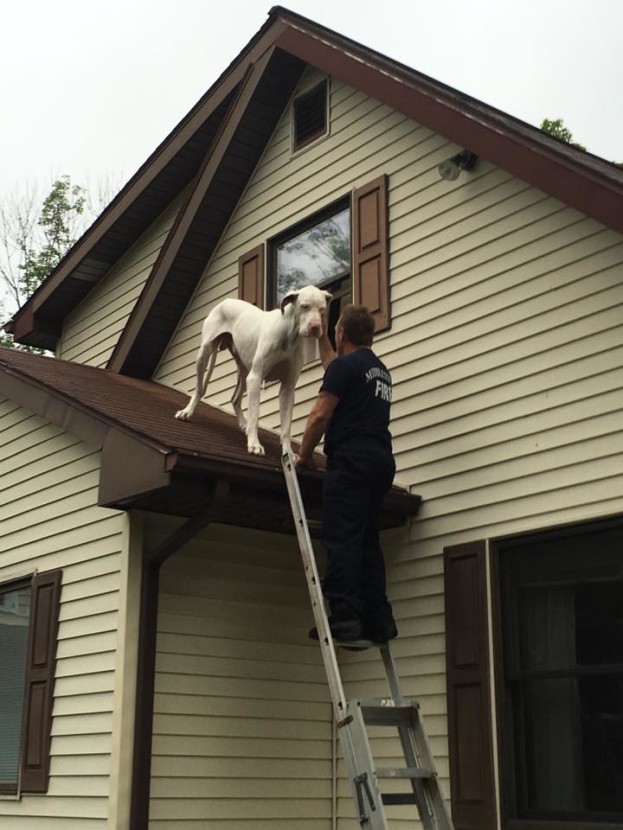 June 03: A mischievous Great Dane was rescued from the roof of its Connecticut home after forcing its way through an upstairs window.
Firefighters from the city of Middletown responded to the home and shared photos of firefighter Mike Souza climbing up the roof of the home to guide the dog back inside.
According to WFSB, firefighters responded to the scene at around 7:30 a.m. after neighbors heard the dog barking and called for help.
The dog's owner Taylor Layne Smith, who was not home at the time, thanked the firefighters for their help in the Facebook comments and described the dog as "a Houdini" with a tendency to unlock and open doors and windows.
"He was locked downstairs with our other Dane for safe keeping while at work but apparently he was able to push his way through the locked door and went around opening windows to get outside to say hello to all the new neighbors," she said. UPI.com