Three millimetre Pauva painting of Buddha in exhibition
June 4, 2016 | 9:15 pm&nbsp&nbsp&nbsp&nbsp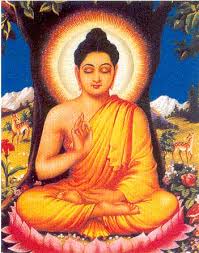 Kathmandu / June 4: An exhibition of Pauva paintings of artist Samundraman Singh Shrestha is currently being held at the Nepal Art Council in Babarmahal of the capital city.
Dozens of Pauva paintings developed in the time span of 36 years by the artist are being exhibited. The exhibition also features nine paintings of the artist that travelled abroad to make it into the private collections in the US, Britain and Germany among other countries.
The exhibition entitled 'Embodied Enlightenment' and presented by the Bodhisattva Gallery features paintings of deities in different incarnations. "From my young age I have been looking at the Gods and Goddesses worshipped in Newari culture, so I felt like including them in my paintings," Shrestha said.
The artist has used traditional water colours and acrylic colours in his paintings. The exhibition features six feet high painting of Shiva Shakti and the smallest painting of three millimetre depicting Buddha.
The paintings that the artist started making since 1993 also features 44 paintings collected by Bodhisattva Gallery owners and art collectors, Purnaman Shakya and Anjana Shakya. Seven other paintings were taken out from seven different art exhibitions.
Art collector Purnaman Shakya said that he has been collecting art for the past 30 years to encourage superlative art creators and promote Newari culture. The exhibition which started on May 29 will be held until June 9 featuring a total of 71 Pauva paintings. RSS