Musician Gurung's health condition improves
June 4, 2016 | 9:15 pm&nbsp&nbsp&nbsp&nbsp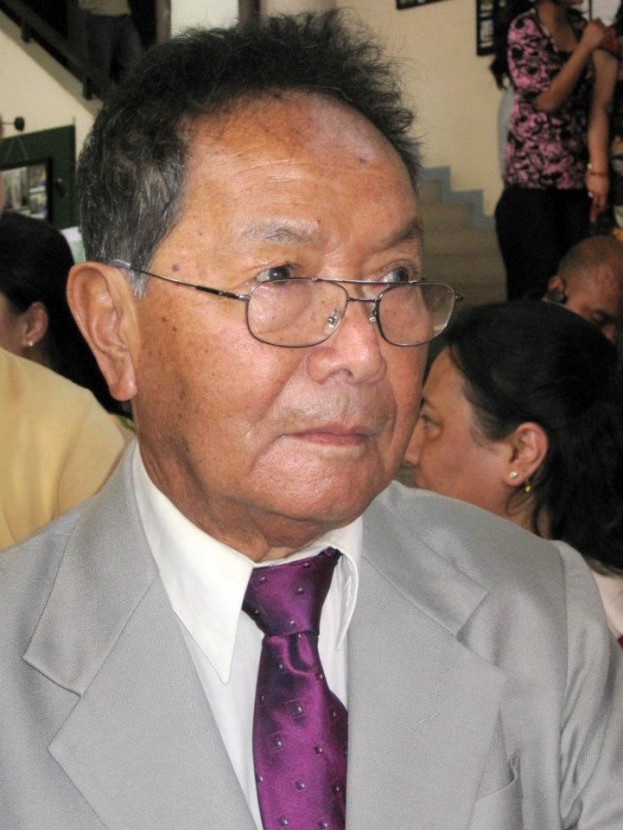 Kathmandu / June 4: The health condition of veteran composer Amber Gurung receiving treatment at Grande International Hospital in Dhapasi for complications in his food pipe has seen a general improvement, the family sources quoted doctors involved in his treatment as saying.
The family said that although Gurung's health condition was serious today morning, it was gradually improving since until some time ago.
"Heart beat and urinary system of Gurung is normal," Ratan Chand, close to Gurung, who is also in the hospital to take his care, quoted doctors as telling.
Gurung was also put on ventilator at 1:30 today morning after he all of a sudden collapsed. He was admitted to the hospital on Monday after complications in his food pipe.
Earlier two months ago, the legendary composer including of Nepali national anthem, lyricist and singer Gurung spent more than a month in New Delhi-based Medanta Hospital after suffering from diabetes and Parkinson's disease.
Meanwhile, Gurung's will-wishers and family members lit candles in the hospital premises on Friday evening wishing for his speedy recovery and good health. RSS