Farmers appeal to make their problems universal
June 6, 2016 | 10:17 am&nbsp&nbsp&nbsp&nbsp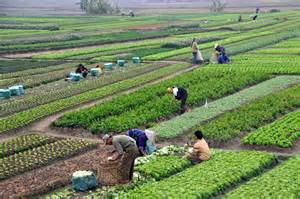 Kathmandu / June 6: The First World Farmers Conference concluded on Sunday by underscoring the need for making farmers' problems universal.
The Conference which started on Friday bearing the slogan 'Struggle against illiberal policy imposed by imperialists in entire agricultural sector' ended by issuing a 15-point Kathmandu Declaration Paper.
The Conference saw participation of 50 agricultural experts and farmers from Nepal, India, Bangladesh, Pakistan, Germany and Japan among other countries.
The Conference took the decision on transforming the First World Farmers Conference Preparation Committee into a Coordination Committee to continue the world farmers' revolution.
The Coordination Committee's Coordinator will be Bhairav Raj Regmi from Nepal with members including Yogendra Dhakal (Nepal), Baburam Sharma (India), Pradeep Singh Thakur (India), Sajjad Zaheer Hussain (Bangladesh) and Morsid Ali (Bangladesh).
Regmi said a national agricultural network has been formed in a bid to enforce land reformation and agriculture development programmes in Nepal. RSS