ICC writes CAN to initiate preparation for Championship
June 6, 2016 | 7:40 pm&nbsp&nbsp&nbsp&nbsp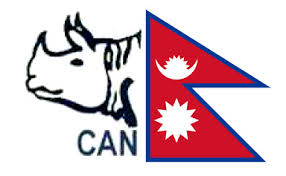 Kumar Chaulagain (Kathmandu) / June 6: The international cricket governing body has written to the suspended Cricket Association of Nepal (CAN) to initiate preparations for Nepal's match with the Netherlands under the World Cricket League Championship in coming August.
The International Cricket Council (ICC) on June 4 sent a letter to CAN's Election Committee, Ad hoc Committee, National Sports Council and CAN Chief Executive Officer Bhawana Ghimire to embark on preparation for the match to be held with Dutch team on August 13 and 15, CAN sources said.
CAN CEO Ghimire has been entrusted with the responsibility to coordinate at local level as part of the preparation of the championship, reads a letter sent to CAN.
It is also noted that the ICC will bear the costs required for the Nepali squad during the trip to and from the Netherlands. The global cricket governing body has stopped providing fund to Nepal since 2014.
The ICC has assigned Team Coach Jagat Tamata and Team Captain Paras Khadka to select the team members for the match.
It may be noted that the ICC had adopted the same process for Nepal's take to Namibia earlier held in Kathmandu under the ICC World Cricket League Championship. RSS