Demands of dissidents be addressed through democratic process: Former Prez Yadav
June 6, 2016 | 7:36 pm&nbsp&nbsp&nbsp&nbsp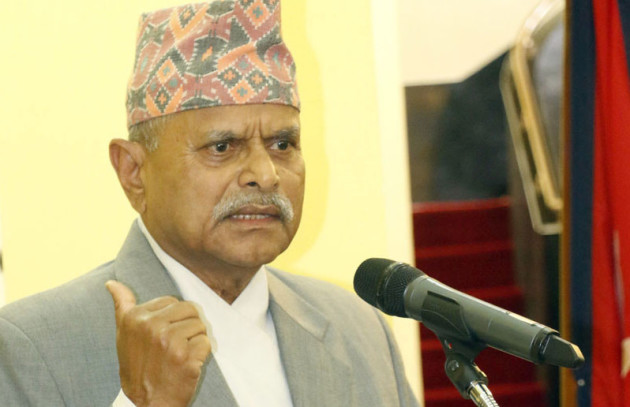 Dang / June 6: Former President Dr Ram Baran Yadav today said that demands of those expressing dissatisfaction over the new constitution should be addressed through a democratic process.
Speaking at a programme organised by Tribhuvan Town Jaycees and Dang Women Jaycees on 'youth and republic culture' in Dang, the former President viewed that demands of Madhesi, Tharu and Janajatis should be taken seriously by major political parties and the way was open to address their demands through an amendment to the constitution.
He said that the new constitution has institutionalised federal democratic republic and it would be justifiable for the constitution if all move ahead by obeying laws.
The former President went on to say that the problems facing the country could be resolved through national unity and then development was possible. RSS