Effective implementation of NHRC recommendations sought
June 7, 2016 | 9:55 pm&nbsp&nbsp&nbsp&nbsp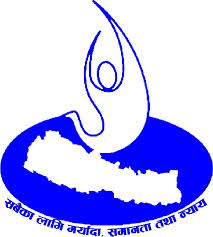 Kathmandu / June 7: National Human Rights Commission (NHRC) Chairperson Anup Raj Sharma has said the government should fully implement the recommendations in relation to the violations of human rights.
Inaugurating the two-day seminar called "Multi Stakeholders National Dialogue to Foster Cooperation for an Effective Implementation of UPR Recommendations in Nepal" here today, the NHRC Chair insisted on making collective efforts from the Commission, government and people's level to protect and promote human rights.
"There is challenge in efforts to protect human rights until the NHRC recommendations are fully implemented," he said.
Joint Secretary at the Office of Prime Minister and Council of Ministers Ramesh Dhakal said of 195 laws contrary to the UPR recommendations, 152 had been already revised to clear the ground for the effective implementations of the recommendations.
Attorney General Hari Phuyal pledged his full support and commitments towards the efforts to protect child rights.
Krishna Subedi, Chairperson of National Coalition for Children as Zones of Peace and Child Protection (CZOPP) demanded the effective implementation of the UN Convention on the Rights of Child.
Informal Sector Service Center (INSEC) Chair Subodh Pyakurel was of the view of following Buddhism to manage conflict in the society. RSS