Unstable foreign policy proving costly for Nepal's economic development (Commentary)
June 8, 2016 | 9:54 pm&nbsp&nbsp&nbsp&nbsp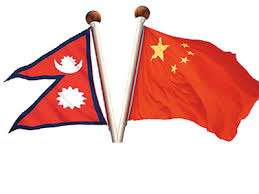 Pritam Bhattarai / Kathmandu: "Chinese leaders know that what Nepali leaders say is not based on national consensus, and that everything can turn upside down with a change in the administration," wrote Bhoj Raj Poudel in an article in an English daily on April 5, 2016.
The context was the signing of 10 separate agreements between Nepal and China during the recent China visit by Prime Minister KP Sharma Oli. However, like every other government in the modern history of Nepal, the incumbent government is at the risk of fall. The CPN Maoist Centre, the main coalition partner of the ruling CPN-UML, is insisting for a national unity government with the hope of leading the next government.
The long-practice of every successive government putting any agreements or projects signed and initiated by outgoing government on the back burner continues. So is the case with Nepal's foreign policy, which is primarily guided by the political party or leaders in power. As a result, Nepal's foreign policy too gets changed every time when a change takes in the helm of power.
In contrary, India's foreign policy is guided basically by the bureaucracy and it does get affected regardless of whichever political party holds power. In case of any change in foreign policy, there are broad discussions over it.
It is relevant to mention that Nepal's foreign policy is controlled by the wishes of our neighbours. So naturally, they tend to claim a great say in our internal affairs. On the outside, they apparently act according to the wishes of any political party leading the government of Nepal in a bid to gain advantage, while sticking firmly to their foreign policy.
Changeable foreign policy of our country as per the wishes of the political party in power only results in affecting development of the country.
Recently, the government decided to construct the Kathmandu-Tarai Fast Track road with its own investment although negotiations were in the final stage to award the project to an Indian company. On the other hand, NC President Sher Bahadur Deuba has opposed the government's plan. Now the case is sub-judice in the Supreme Court. It is sure that such tussle among ourselves will do no good for any development works in the country.
Nepal-China agreements
The over five-month long Indian imposed crippling blockade that resulted in a shortage of essentials and petroleum products forced the government to initiate ways to seek assistances from its northern neighbour in a bid to diversify petroleum product supply into Nepal.
In a bid to realise this effort, Nepal and China agreed to conclude a commercial deal on the supply of petroleum products from China to Nepal. Another agreement is to use China's sea port facility by Nepal, again serving Nepal's bid to facilitate trade into Nepal.
Only time will tell whether these deals will materialise. But it is also equally important that giving it low priority by concerned authority or any successive government will prove detrimental.
We can also learn from our horrible past experience–the previous economic blockade imposed by India in 1988. For a failure on our part to find any alternative on time, we had to deal with the fresh economic blockade again by India.
Other important steps to facilitate trade into Nepal is agreement between two sides of Nepal and China to upgrade and operationalize the existing border points and develop other border points to promote connectivity between the two countries. However, the border points with China are yet to come into operation.
These agreements are not far from pragmatic, but what requires for their implementation are readiness and promptness shown by concerned authorities and government to this effect.
Nepal-India relations
"Nepal-India relations are strong enough to withstand a few isolated incidents," said leader of the ruling CPN-UML Pradip Gyawali in an interview with a daily on May 23, 2016 in the context of the recent cancellation of President's scheduled India visit and recalling of Nepali ambassador to India.
In the recent political development especially following the promulgation of the constitution of Nepal, Nepal-India relations have got stained to some extent. The recent blockade could be an explicit result.
Now the relations are not as good as it was earlier before the promulgation of the constitution of Nepal. Recent cancellation of President's scheduled India visit and recalling of Nepali ambassador to India may be taken as an example.
Seeking to expand trade with neighbouring countries is one thing, but completely favouring one and ignoring another will not do well. So it is better to maintain balanced relations with our neighbours and try to take advantage from both our neighbouring giant economics.
On the other hand, India is concerned over the inclination of Oli government towards China to seek help especially after the blockade. But it is also true that Indian government is to some extent at ease with Nepal after an amendment to the constitution, the kind it had long wanted to take place, which also played a role in ending the blockade.
Criticism of the Indian government led by Prime Minister Narendra Modi from International community and within home–including media, oppositions and people from various walks of life–for the blockade also forced it into thinking over its inhuman steps towards Nepal and realise its mistake. RSS