Govt suggested to form coordinating committee to implement UPR recommendations
June 8, 2016 | 9:53 pm&nbsp&nbsp&nbsp&nbsp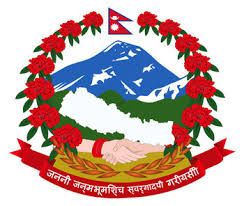 Narayan Prasad Ghimire (Kathmandu) / June 8: The government has been suggested that it set up a coordinating committee to be in charge of the implementation of recommendations of the Universal Periodic Review (UPR), UN treaty bodies and other international human rights mechanisms, with representation of the National Human Rights Commission, government and other stakeholders.
The suggestions was furnished by the participants of the two-day multi-stakeholders' national dialogue for the effective implementation of the UPR recommendations in Nepal organized in the capital city.
In the closing session of the dialogue on Wednesday, the media was informed that the participants of the dialogue also agreed to continue holding multi-party meetings at least twice a year with a view to monitor the level of implementation of UPR recommendations and to discuss about ways to address challenges.
During the two-day dialogue, intense debate and discussions were held in different sessions and groups focusing the UPR recommendations made by various countries to Nepal, and the recommendations Nepal accepted for the implementation under second cycle of the UPR.
The civil society representatives raised the pressing issues as of conflict victims and the laws and policies required to ensure them justices. Those speaking on the rights of the vulnerable groups pointed out the need of effective implementation of the laws the Nepal has in this sector.
Joint Secretary from the Office of the Prime Minister and Council of Ministers, Ramesh Dhakal, made it clear that the basis of 152 UPR recommendation Nepal accepted were- human rights related international conventions to which Nepal is a party, directive order of Supreme Court, recommendations of the NHRC, constitution of Nepal, periodic development and plan.
According to him, the noted UPR recommendation means Nepal needs resources in various fronts for the implementations. Lack of legal and policy frameworks made Nepal to note some UPR recommendations.
Nepal has accepted 152 UPR recommendations for the implementation while noted 43 under the second cycle. "Noted does not mean Nepal does not implement these, but lack infrastructures for these," Mr Dhakal argued.
But the the civil society organizations complained of government apathy to effectively implement the existing laws that protect and promote human rights. Lack of coordination among government bodies was serious problem, they argued.
Similarly, the participants also agreed to include UPR recommendations in the plan of action of the government with expected outcomes, assessment indicators, concrete activities, time frame and responsible parties.
The Universal Periodic Review (UPR) is a mechanism of the Human Rights Council of the UN which aims at improving human rights situation in all UN member states where the UPR Info is an independent organization which facilitates for the implementation of the UPR.
The dialogue had the participation of various civil society organizations, officials from different ministries, UPR Info's Director of the programme, its regional representative in the Asia.
The dialogue was organized jointly by NHRC, Secretariat of the NGO Coalition for UPR, UPR Info, European Union, and National Coalition for Children as Zones of Peace and Child Protection (CZOPP). RSS