Local Governance and Community Development Programme gets additional Rs 700 million
June 11, 2016 | 11:09 am&nbsp&nbsp&nbsp&nbsp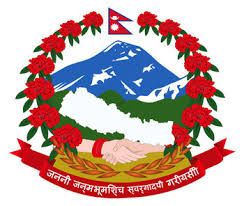 Kathmandu / June 11: Denmark and Norway have provided additional Rs 700 million financial support to Local Governance and Community Development Programme.
The donor agencies provided the additional financial support with a conclusion that the programme played significant role in promotion of local governance.
A total of 14 donor agencies including Denmark, Norway, Switzerland and Asian Development Bank have been providing financial support to Ward Citizen Forum and Citizen Awareness Centre run under the programme.
A total of 31,414 Ward Citizen Forum have been formed in the country and 759,597 people are now involved in it.
Similarly, 174,772 women have been associated with the Citizen Awareness Centre, which has been contributing in poverty alleviation of the backward community. The donor agencies have provided Rs 2.36 billion financial support for the four-year programme. RSS