Anonymous donor pays $3,456,789 for lunch with Warren Buffett
June 12, 2016 | 2:19 pm&nbsp&nbsp&nbsp&nbsp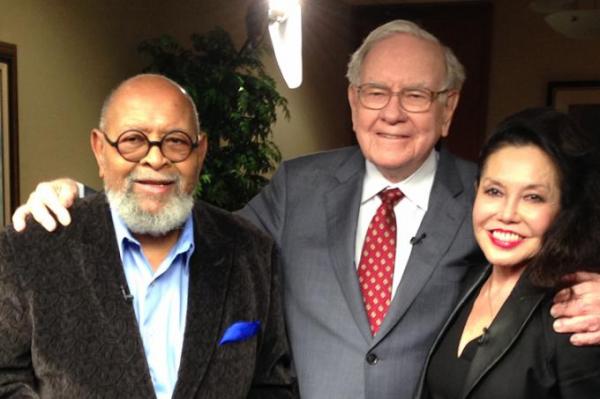 June 12: It isn't clear what's on the menu, but an anonymous bidder paid $3,456,789 to have lunch with Berkshire Hathaway CEO Warren Buffett as part of a charity auction on eBay.
Bidding for Buffett's annual "power lunch" charity auction closed Friday after a week of escalating offers. Bidders were required to prequalify with a pledge of $25,000. The beneficiary is Glide, an organization that assists homeless people in the San Francisco Bay Area.
Buffett pledged he will dine with the winner and up to seven guests at Smith & Wollensky steakhouse in New York City on a mutually agreed upon date.
The sequential amount of the winning bid ties the record for Buffett's power lunch auctions set in 2012, the Los Angeles Times reports.
"I am proud to be part of something that has directly benefited so many people in need," Buffett said ahead of the auction. "Glide is a bridge for thousands of people on the brink of despair, helping them achieve dignity and opportunity by providing them with basic services."
Buffett told the Times the topics at past lunches, which typically run for a few hours, have varied. The only topic off limits is what the Oracle of Omaha might invest in next. UPI.com