Thapaliya elected Kathmandu Bar President
June 12, 2016 | 8:54 pm&nbsp&nbsp&nbsp&nbsp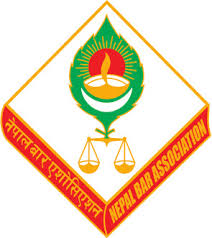 Kathmandu, June 12: Laxman Thapaliya has been elected as President of Nepal Bar Association (NBA) Kathmandu chapter.
Thapaliya got 810 votes while his nearest rival Tej Bahadur Rawal secured 560 and Ramesh Raj Sharma Sigdel 64.
Likewise, Madan Regmi was elected Vice President with 760 votes, while his rival Narayan Sharma secured 526.
Similarly, Ram Chandra Karki was picked as secretary with 651 votes, while Ranjita Karki was elected as joint secretary with 662 votes. Also, Sanjib Kumar Lama was elected as treasurer with 689 votes.
Likewise, Jayaram Shrestha, Apshara Dhakal, Radhika Lamichhane, Bharat Raj Upadhyay, Kamalraj Adhikari, Jayanti Kumar Dhakal, Ujjwal Raj Shrestha, Ganesh Neupane, Badi Bikram Thapa, Jagadhish Aryal, Purushottam Adhikari, Rampukar Mahato, Ram Chandra Poudel and Gokul Bhandari. RSS