Government commitments to tourism safety
June 13, 2016 | 10:24 pm&nbsp&nbsp&nbsp&nbsp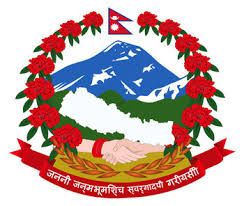 Kathmandu / June 13: The government has expressed its commitments to developing tourism sector that remains as the major basis for nation's economy.
Home Minister Shakti Bahadur Basnet has said the government is committed to the security and promotion of tourism sector.
Inaugurating the second anniversary celebrations of 'gantabyanepalnews.com' Monday, Minister Basnet insisted on public-private cooperation to push up tourism sector.
Also speaking on the occasion, Nepali Congress leader Arjun Narsingh KC spoke of the need of collective efforts to develop Nepal as the world's most attractive tourist destination.
CPN (UML) Tourism Department Chief Surya Thapa urged the government to lift the ban on touristic activities in the Upper Dolpa and Upper Mustang carrying high potentiality for tourism development. RSS