KMC awaiting permission for reconstruction of heritages
June 14, 2016 | 10:33 am&nbsp&nbsp&nbsp&nbsp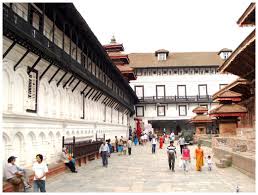 Kathmandu / June 14: Reconstruction of the most of earthquake-affected heritages in the capital is yet to start.
The Kathmandu Metropolitan City (KMC) Office has said it is awaiting permission from the Department of Archeology to commence the reconstruction of disaster-hit heritages with the archeological importance in the city.
Office Spokesperson Gyanendra Karki said though the rebuilding of the disaster-affected structure is one of the priorities of the new budget, the Office was looking for an approval from the Department to start the reconstruction of heritages left either damaged or destroyed by the disaster. The Office was pressing the Department to take the decision on the matter soon. We would immediately go for the reconstruction works once we got permission from the Department, he said.
Singha Durbar, country's main administrative center, Hanumandhoka and Dharahara are among those heritages with a significant archeological importance hit by the disaster.
Besides, disputes have surfaced regarding the reconstruction of the KMC Office's old building. Earlier, the Office decided to demolish its damaged building and build a new one. But the Department withheld the plan, citing for the protection of the Rana-period architecture. RSS